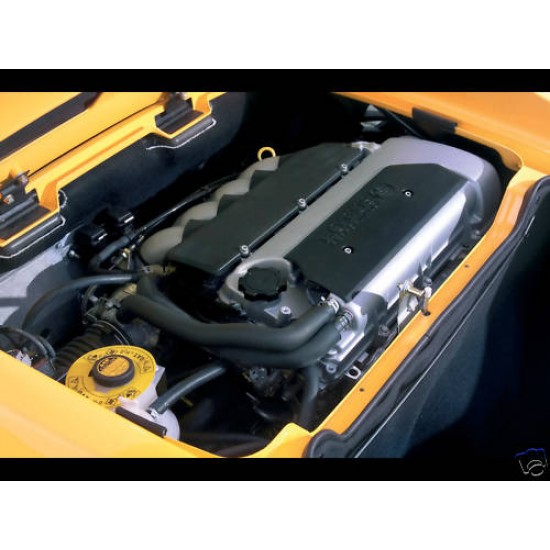 2ZZ Toyota Engine to Suit Elise Exige 211 Standard Used Engine with Warranty
2ZZ Toyota Engine.
All our used engines are thoroughly tested before removal.
The standard 2ZZ engine is identical in all Lotus applications from 190 to 260 bhp including all 211 models.
All our engines are low mileage ( Usually under 40k ).
The engine you receive will have manifolds, flywheel, crank pulley etc. Alternator, starter and tensioners will have been removed.
We can fit this engine for you in our ES Motorsport workshop, please email for a quote.
Collection of your car is available throughout Europe.
Engine delivery worldwide.

Lotus