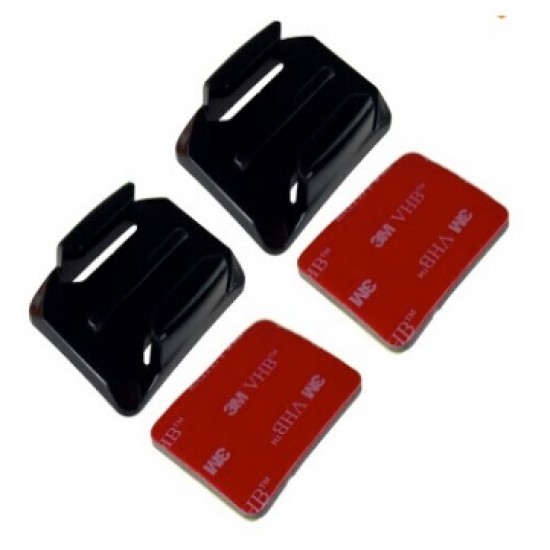 Curved Stickies - Mounted GoPro & Action Camera Mounts
2 x Mounted Curved Stickies. easily attach your Action Cam to curved surfaces with these inducstrial-strength waterproof adhesive mounts.
Compatible wit a wide variety of curved surfaces.
Industrial-strength adhesive ensures secure mounting.
Removable by applying heat to adhesive bond and peeling off mount.