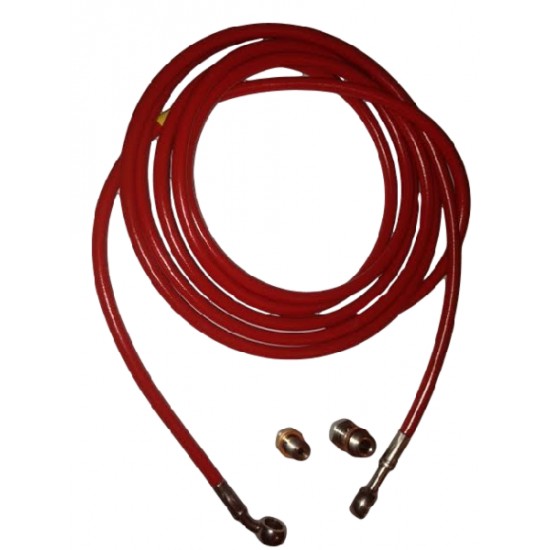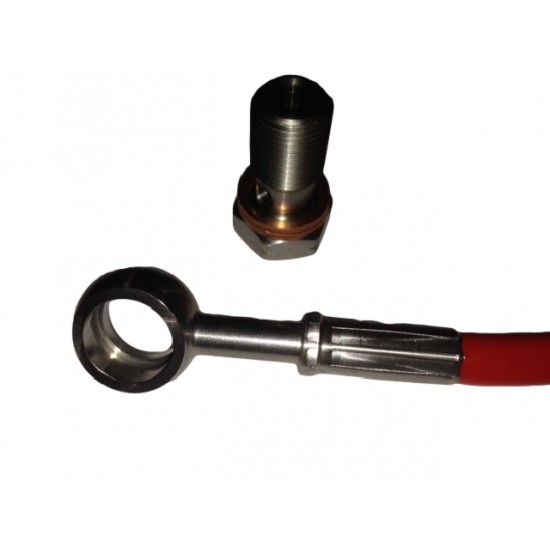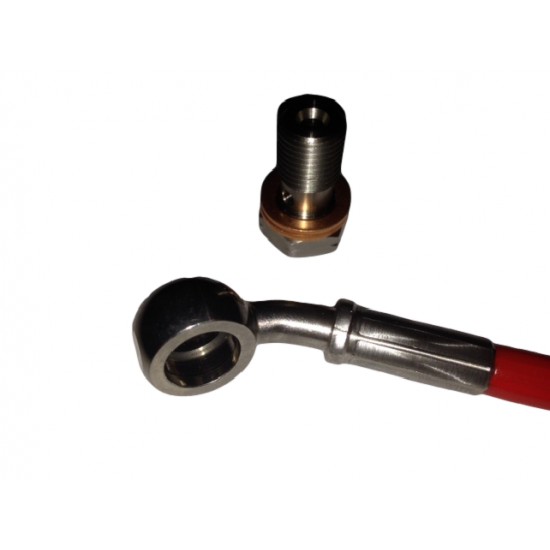 Clutch Hose Stainless Steel - Lotus Elise Exige S2 2-11 Toyota
Lotus Elise Exige S2 clutch hose.
We have designed this hose to replace the existing steel hose and rubber flexy line. this runs directly from the clutch master cylinder to the slave cylinder.
In a race car application we have seen squashed steel pipe and the rubber flexy detiriorate especially after regular gearbox removal.
Specification below.
| | |
| --- | --- |
| Hose Material | Teflon® PTFE Inner Hose / Stainless Steel Outer Braid / Protective PVC Cover |
| Fittings & Ferrules Material | Stainless Steel |
| Temperature Range | -70°C to 260°C (-158°F to 500°F) |
| Inside Diameter | 3mm (0.12") |
| Outside Diameter | 7mm (0.28") |
| Maximum Working Pressure | 4250 PSI (293 Bar) |
| Burst Pressure | 12750 PSI (879 Bar) |
| Minimum Bend Radius | 38mm (1.5") |