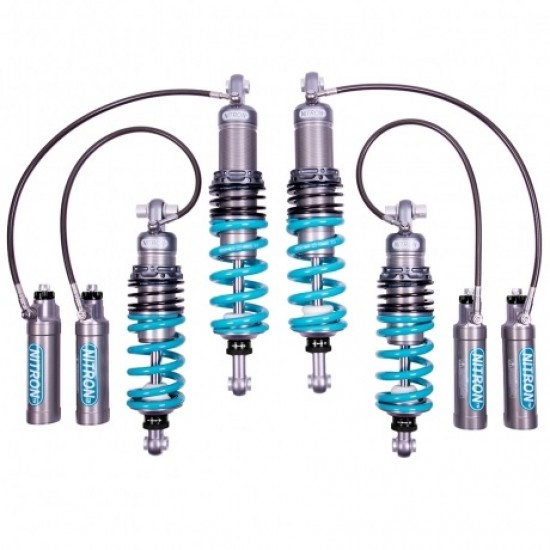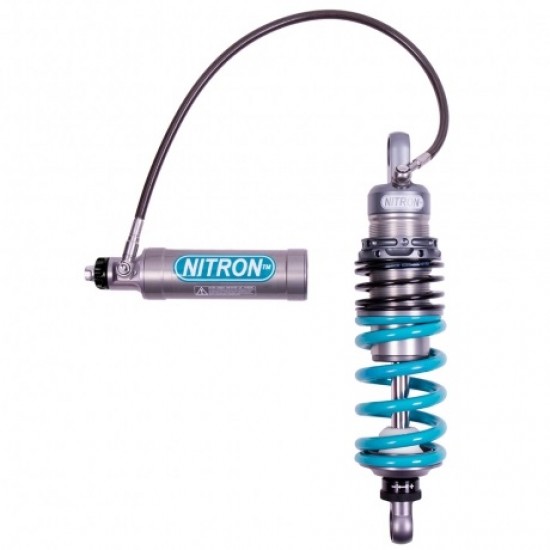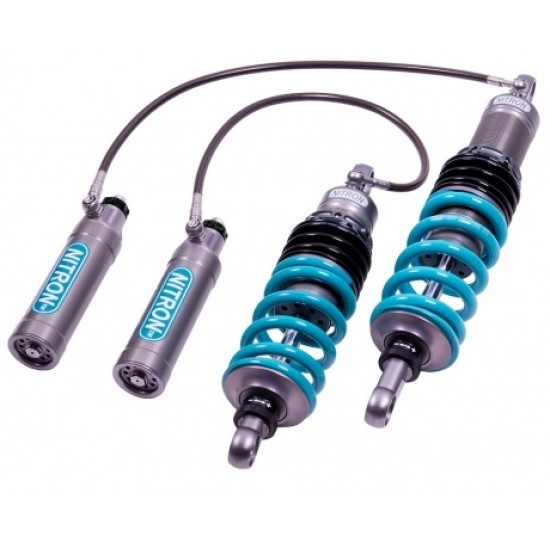 Nitron NTR 46 Race Day 3-way 46mm Adjustable Suspension kit - Lotus Exige S V6
NTR 46mm Race shocks have competed in hundreds of races and benefit from a decade of evolution. Run on the original factory GT3 Exiges, these shocks have been honed to perfection and use Nitron's very best parts combined with an unrivalled development program.
Using the superior 46mm piston from the RacePro range of NTR shocks; this kit is designed for serious race use and has been adopted (where regulations permit) in almost every Lotus race series around the world. The kit comprises four 3-way adjustable dampers with fitted springs. Tailored to high-profile drivers, the NTR Race shock's performance is achieved through accurate control of its 3-way independent damping. Instant feedback is transmitted from the wheels, allowing the limits of traction to be confidently explored.These shocks are designed to run inverted for reduced unsprung mass and therefore optimum performance. Dampers are delivered preset with a full compliment of bearing spacers ready to fit to the car.
The standard spring rates for this kit are 550 lbs/" front, 1100 lbs/" rear. The kit comes with helper springs front and rear with increased rear wheel droop for extra cornering grip.
4 week lead time