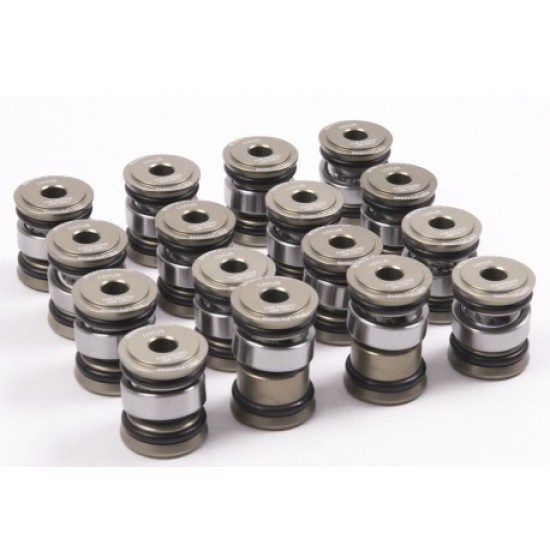 Nitron Inner Wishbone Bearing Full Kit
The Nitron wishbone bearing kit replaces all the inner rubber bushes with 15mm Teflon-lined spherical bearings. These are typically frozen prior to installation. On either side of the bearing is a spacer machined from 7075-T6 hard anodised aluminium. These spacers have an 'O' ring seal placed on them before they are inserted into the bearing.
There is no need to tighten these into a particular position like rubber bushes and, as they are fully sealed, they will not require any maintenance.
The kit comprises of 14 shorter and 2 longer bearing assemblies for the front end of the rear lower wishbones. Lithium-based waterproof grease is recommended for their installation. (Available as part of the NTR R1/R3 installation accessory kit)
Tags:
Nitron
,
Bearing Kit
,
Wishbone
,
Fast Road
,
Lockrings
,
Monotube
,
Street
,
1 Way
,
Dampers
,
Elise
,
Exige
,
340R
,
S1
,
Rover
,
Nitron dampers
,
Nitron suspension
,
Elise Dampers
,
Exige Dampers
,
340R dampers
,
Lotus Dampers