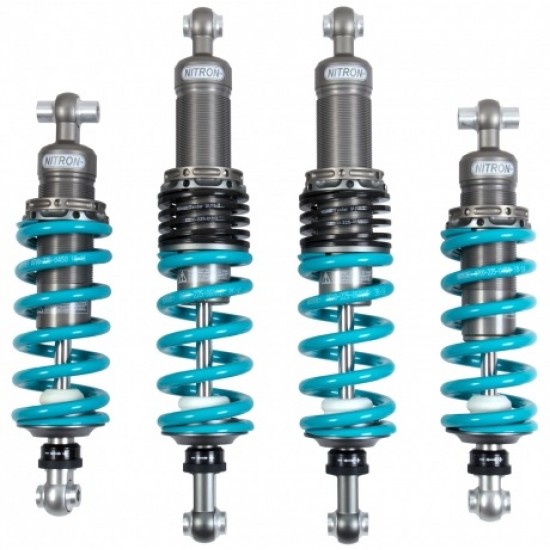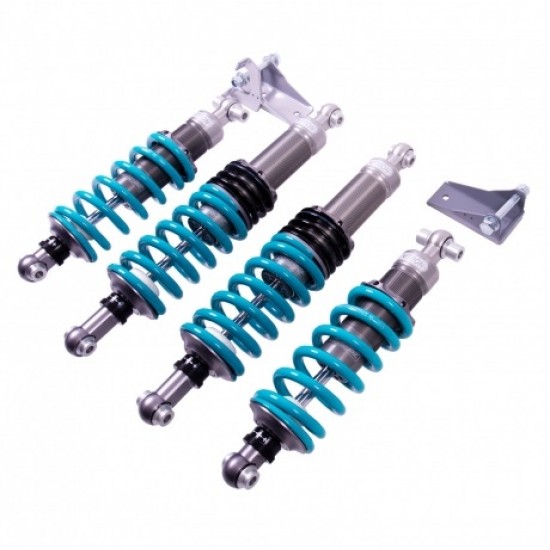 Nitron NTR 40 Fast Road 1-way Adjustable Suspension kit - Lotus Evora '09 - onwards
Standard Track Day focussed shock produced for the driver who regularly enjoys their track days but is perhaps either still using their car significantly on the road. Designed to be run at a lower ride height and featuring stiffer springs and valving. Available as a 1-way adjustable.
The kit comprises four 1-way adjustable dampers with fitted springs. The single adjuster knob affects both bump and rebound for simple setup with a road-biased spec. These shocks are designed to run inverted for reduced unsprung mass and therefore optimum performance. Dampers are delivered preset with a full compliment of bearing spacers ready to fit to the car.
The standard spring rates for this kit are 400 lbs/" front, 500 lbs/" rear. This kit also comes with rear helper springs and increased rear wheel droop for extra cornering grip.
Customised spring rates are available at no extra charge. The kit shown features the NTR Lockrings, Nitron recommends these for applications that will be running low preload.
4 week lead time