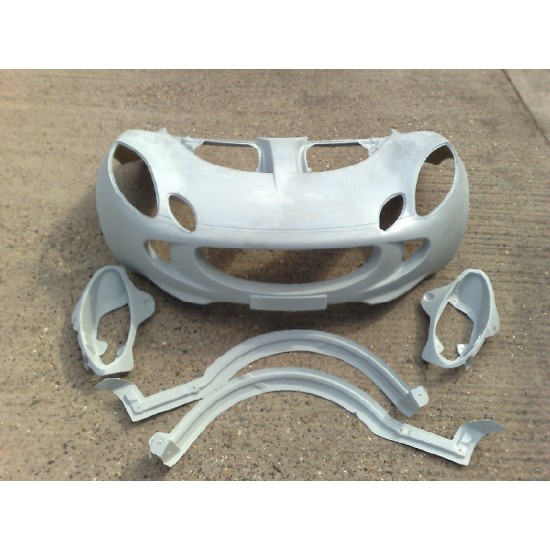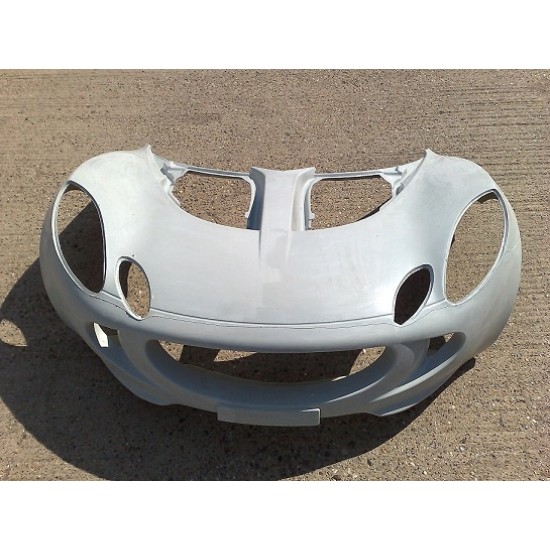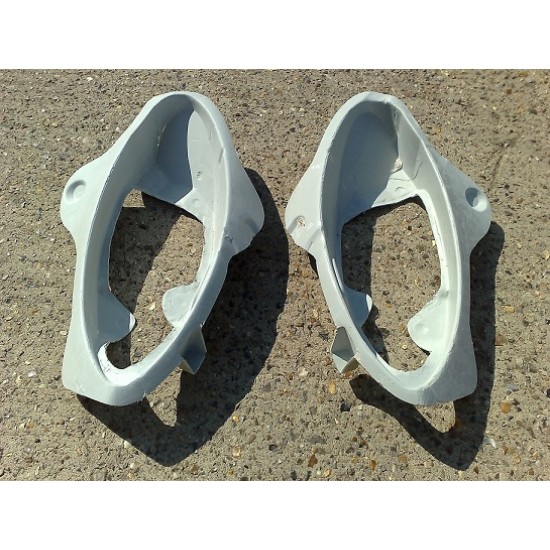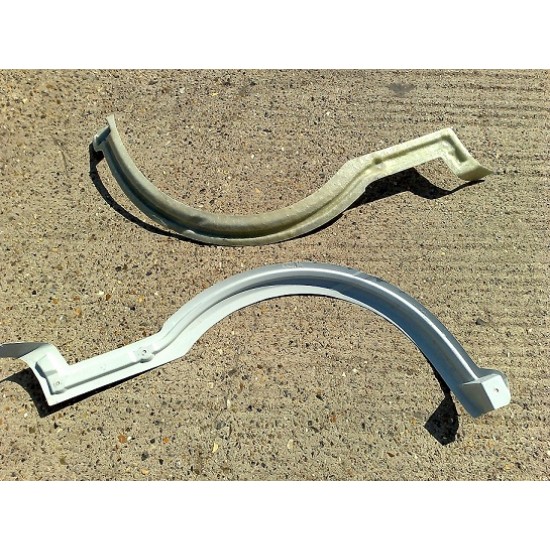 Front Clamshell - Elise S2
Lotus Elise S2 Front Clamshell.
Reproduced in Fibreglass by ourselves.
Excellent quality gel coat finish.
The clamshell comes in pieces as shown in the photograph unless you select a finished option.
Please state year of Elise when ordering as models do vary but the price remains the same throughout.
Up to 2006 model have a two piece headlight. 2006 on models have a one piece headlight with a separate sidelight built in at the top of the headlight.
Race clamshells are lightweight and thinner. The road/track day clamshells are thicker and stronger as per the original part.
Unless you are experienced in working with fibreglass, we recommend using a qualified body shop. Fibreglass panels require trimming, specialist finishing & fitting.
Our parts are not genuine parts and are offered at a fraction of the price of genuine parts. Some work will be required to get to perfect condition, which is reflected in the price.
The bonding & fettling option means we bond the necessary wheel arches, headlamp buckets etc into place and de-nib the rough edges. Further work will be required.
Lead times are approximately between 2 to 6 weeks for manufacture depending on our workload. please contact us prior to ordering for more information.
Please allow an additional £249.95 + VAT for the packing crate charge.
We can ship this clam Worldwide.
UK customers - we can offer delivery by ourselves without the need for a packing crate.
You are welcome to arrange your own collection.
No refunds on made to order parts.