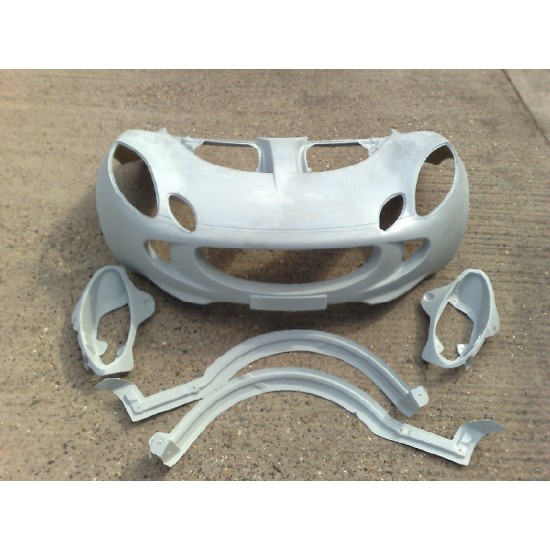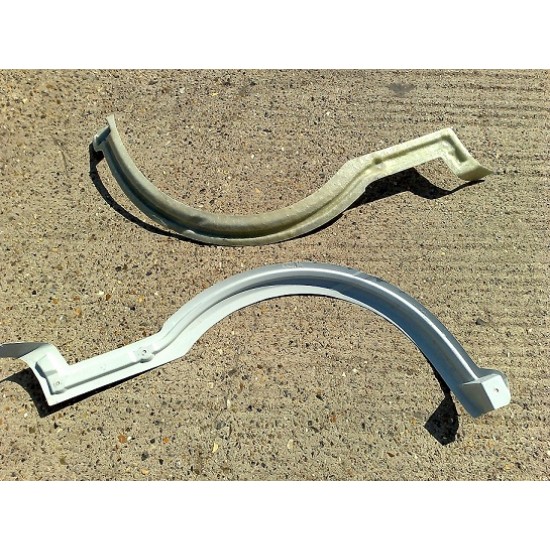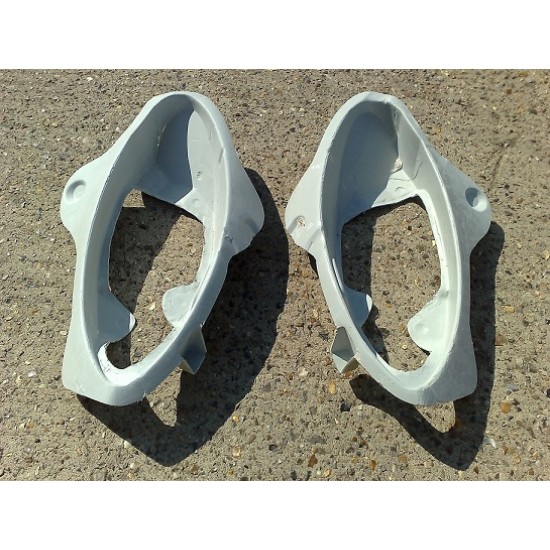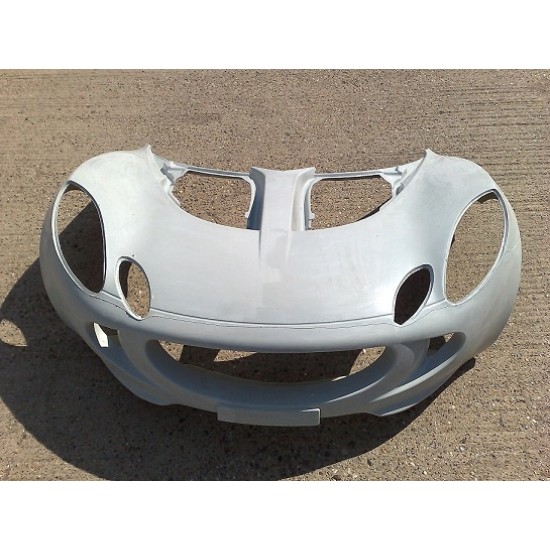 Front Clamshell - Elise S2
Lotus Elise S2 Front Clamshell.
Reproduced in Fibre Glass by ourselves.
Excellent quality gel coat finish. Fibreglass panels require fitting, trimming and specialist finishing. Unless you are experienced in working with fibreglass, we recommend using a qualified body shop.
We use genuine Lotus headlamp mounting panels and genuine Lotus bonded brackets.

The clamshell comes in pieces as shown in the photograph unless you select a finished option.
Anyone competent in minor bodywork can easily put together.
Please state year of Elise when ordering as models do vary but the price remains the same throughout.
Race clamshells are lightweight and thinner. The road/track day clamshells are thicker and stronger.
Up to 2006 model have a two piece headlight. 2006 on models have a one piece headlight with a seperate sidelight built in at the top of the headlight.
Please allow approximately 14 working days for manufacture.
Please allow an additional £199.95 + VAT for the packing crate charge.

We can ship this clam Worldwide.
You are welcome to arrange own collection.