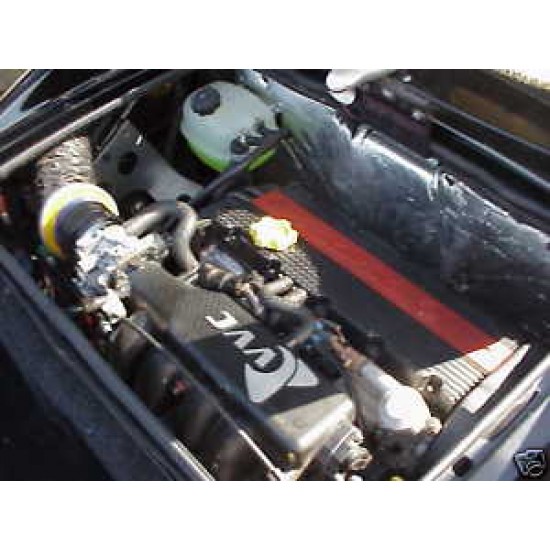 111S VVC Engine Conversion For Standard 118bhp Elise S1 Including Fitting
111S VVC Engine Conversion For Standard 118bhp Elise S1 Including Fitting.
We take your standard non-VVC engined Elise and fit one of our refurbished 111S VVC engines.
This is a complete drive in / drive out service all parts and labour included.
The engine we fit will have been compression, head gasket sniff and leak down tested before removal.
We then strip the engine and check all internal parts for tolerance and wear.
The engine is then reassembled with new head gasket, bolts, water pump, cam belts, tensioner, spark plugs, oil filter and gaskets.
Then the engine is then fitted into your car, new wiring and ECU fitted.
The car is road tested on completion, washed and cleaned ready for collection.
** The price includes removal and refitting of the rear clam and is priced anticipating a straight forward removal, an extra charge may be incurred if a lot of the bolts shear off etc. We expect the odd one but if it is corroded badly probably ALL the bolts will shear off and this then becomes a big job in itself.
** The engine we fit is a refurbished used unit not fully reconditioned, basically a good original engine. We can supply a fully reconditioned engine instead of this refurbished unit at an extra cost of £849.
** Your starter, alternator, clutch, gearbox, driveshafts are reused but can be upgraded/changed with no extra labour charge just the price of the parts.
Performance upgrades such as our Motorsport ported, polished cylinder head, forged pistons, uprated con rods and bolts are available.
https://elise.bidouille.info/docs/LotusEliseS1-ServiceManual.pdf