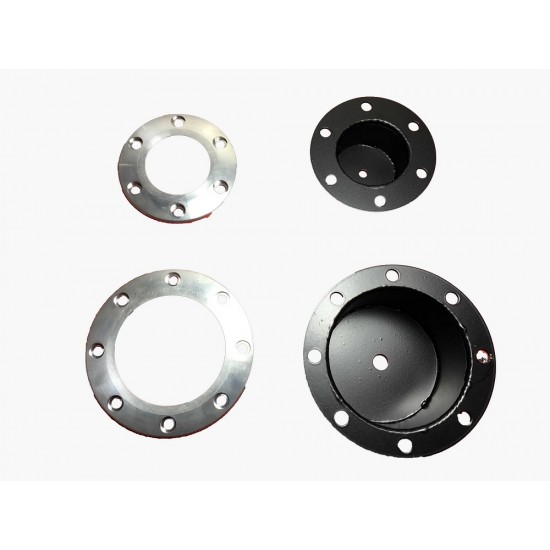 Battery Isolator & Fire Extinguishers Emergency Cups and Bezels Kit - Large & Small
Elise Spares own manufactured Battery Isolator & Fire Extinguisher Emergency Cup and Bezel Kits.
To be mounted into the exterior of your body work which enables the Battery Isolator and Fire Extinguisher Emergency buttons to be recessed into your bodywork.
Stainless steel Bezel small id = 45mm od = 86mm.
Stainless steel Bezel large id = 73mm od = 112mm.
Kit consists of one large cup & bezel and one small cup & bezel to suit electronic isolator and fire extinguisher maaster switch or T handled pull cable. See other items for othe sized models.