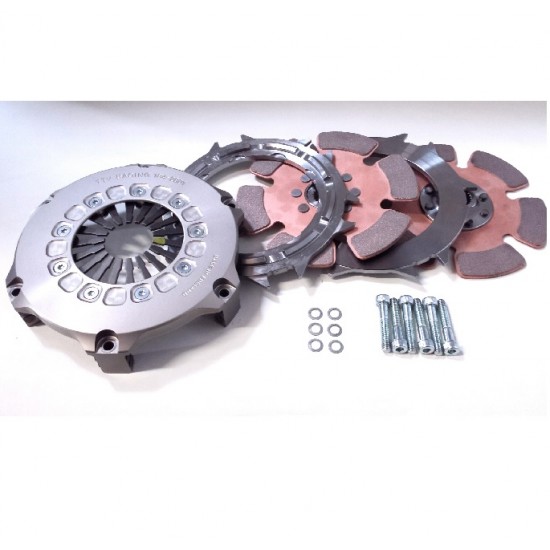 2 - 3 Days
Elise 2ZZ TTV Racing Twin Plate Race Clutch 184mm
Elise Toyota 2ZZ TTV Racing Twin Plate Race Clutch 184mm.
Boasting 436ftlb (591Nm) of torque capability.
Highly rigid and hard anodized cover.
Chrome-moly pressure plate and floater plates for longer clutch life.
Replaceable hardened wear pads reduce pressure plate sticktion.
High quality engineered drive hubs.
6 Pad cerametalic drive plate with high fatigue resistance for long service and smooth engagement.
For use with the TTV Racing Supalite race flywheel only, as found in our shop.