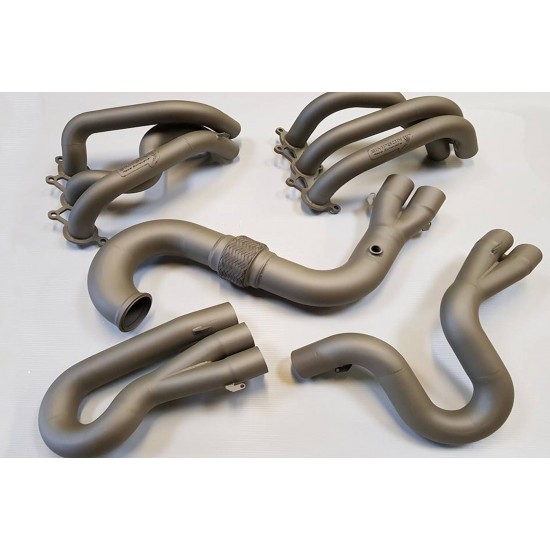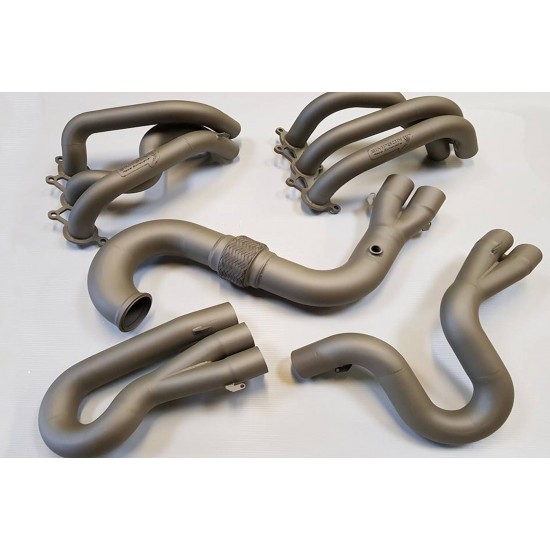 Ceramic Exhaust Coating Service
Ceramic coating, unlike other coatings has numerous advantages.
Firstly it provides an excellent thermal barrier and can withstand temperatures up to 1000°C. This makes it an obvious choice for exhaust components, as there is no degradation in either the finish or the colour, even after numerous heat cycles.
Other advantages are that it improves thermal efficiency, reduces radiated heat levels, maintains uniform temperature throughout an exhaust system, keeps the engine compartment cooler, extends header life, provides superior protection against rust and corrosion, reduces parasite drag losses, is easy to clean and maintain and is available in a variety of colours and finishes.
We require you to send your exhaust part to us. Once the process is complete we will then send your exhaust part ceramic coated back to you. Please include your order number confirmation in your parcel. Sending parcels tracked is recommended.