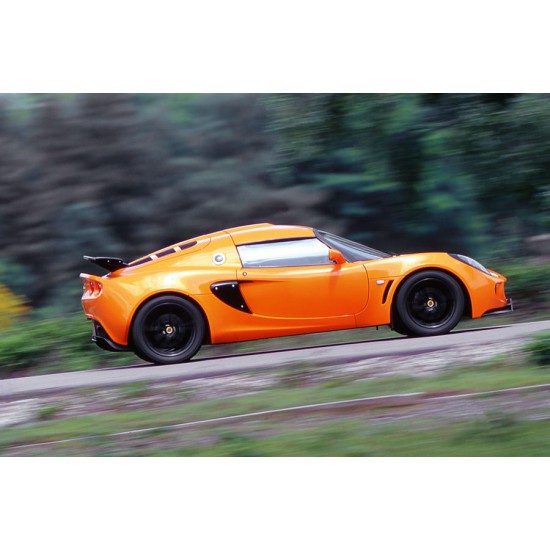 New
Exige S2 ES300 Upgrade
Upgrade your 220/240 Exige or 2-11 to 300bhp.
Our conversion includes new 440cc injectors, uprated 255l/h fuel pump, ES/HKS induction kit, 2bular exuast manifold, CAT by-pass pipe, smaller diameter supercharger pulley and reflash your existing ECU.
The CAT by pass pipe gives the most power but will not pass an MOT, for road use we recommend the 200 Cell Catalyser.
You can either buy it as a DIY kit with the ECU on an exchange basis, or we can fit this in our workshop.
There is a £500 refundable surcharge on the ECU if bought as a DIY kit or send us your ECU and we send the kit out once reflash completed.